Say goodbye to the empty promises of sexy, new and "good for you" fads.  Now you can now do something radically different, evolved.
Build a conscious connection with your body—your true north star.   Listen to your pulses, tensions, and inner movements. Work with tensions rather than fight  them.  Develop the true and sustainable physical change you've long for. Take a journey that leads to real freedom, health, and a vital life.
Welcome to GST Body's Vital Life Studio: your new way of living embodied, deeply connected, and free.
The online Vital Life Studio teaches you to transform your body from the inside out. Regardless of your aspirations for healing, body optimization, or aging gracefully, you'll learn how to move through the twists, torsion, tensions, and restrictions that limit you to create more space in your body, more space in your mind, and more options for living a resilient, dynamic, and fluid life.
START HERE: Ask…"What does my body need?"
What is GST?
(GridFlow Somatic Technology) - Fascia Focused - Whole Body Care
The body's connective tissue system (CTS) is made of a webbed material called fascia. Through sensitive, fiber-optic-type communication, fascia is involved in every system and process in the body. By moving and manipulating fascia, we can take care of our bodies in a holistic way for healing, health and longevity. 
GST uses motion and proprietary biomechanical techniques to give the collective benefits of chiropractic, deep tissue massage, acupuncture, reiki, and organ detoxification. Get ALL the benefits of ALL these modalities in one deeply satisfying workout and body-care experience designed to your body's signature needs. GST Body empowers you to heal yourself.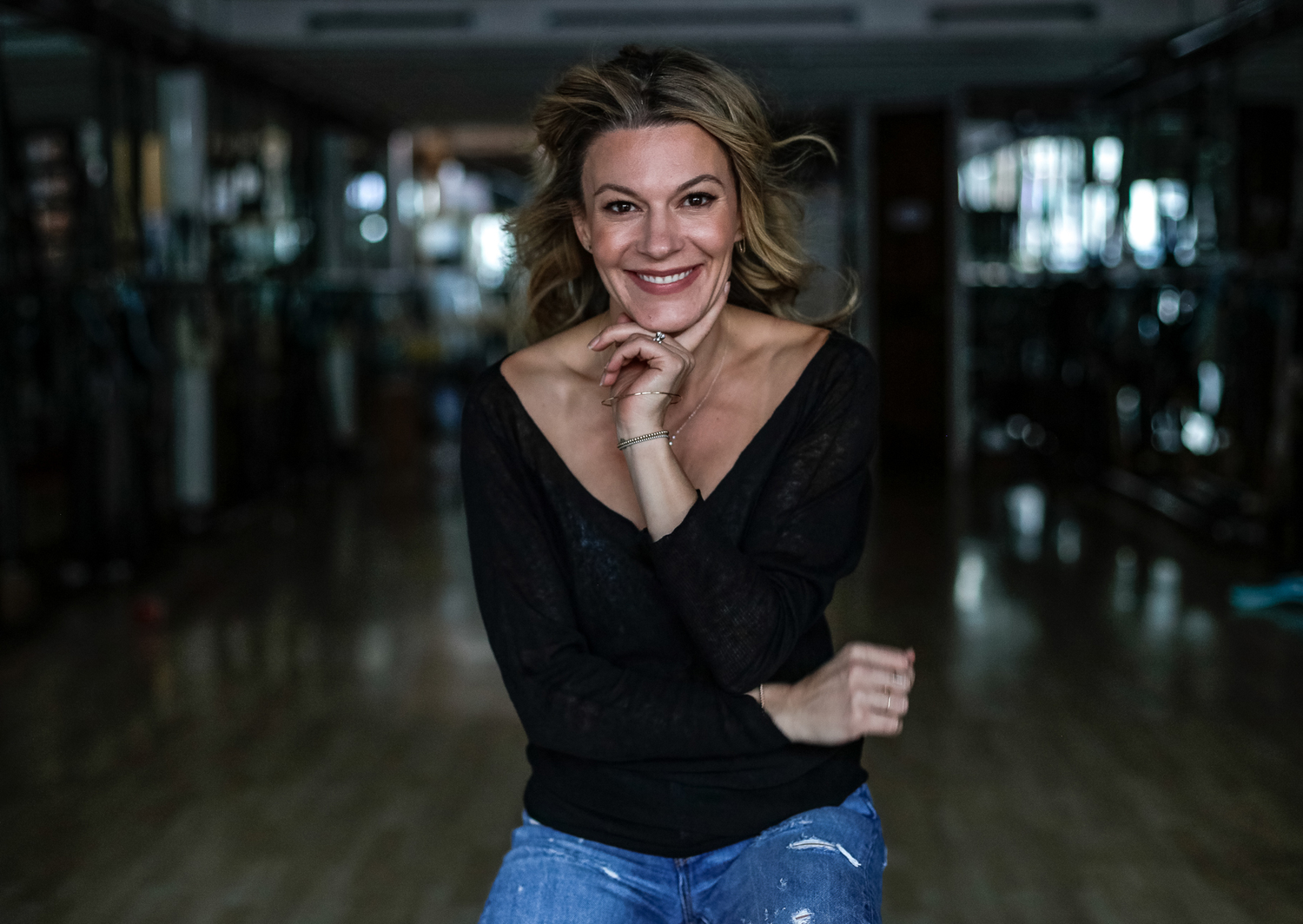 Connect with Anna!
As the Creator and Founder of GST Body, Anna is always searching for more ways to teach and inspire others through her work. If you would like the opportunity to interview Anna for you podcast or blog, have her host a free workshop for your company, or invite her to speak at an event, feel free to contact her below!
Contact Us
THE PRACTICE

BODY TOOLS
What Do Our Clients Say About Us
BENEFITS OF GST
- Heal pain more quickly & effectively
- Rehab lower back, knee, head, neck & shoulder issues, injuries and surgeries
- Tone organs & support digestion
- Increase whole body metabolism
- Optimize cardio & respiratory function
- Enhance lymphatic detoxification
- Align spine
- Balance the nervous system & regulate emotions
- Address autoimmune complications
- Increase coordination
-Peak performance
Fascia is the core of our training
Your connective tissue system (CTS) holds the key to ending your physical pain & improving your body. 
The CTS is made of a spider web-like tissue called "fascia".
Our training focuses on using your body to manipulate, animate & radically change your fascia. 
Because we know that fascial connections change the most through physical motion, GST teaches you to move your connective tissue system to improve your body & end your pain
We've put together a comprehensible guide that will take you through everything you need to know about fascia & why is it so important
Click the link below & grab your free e-book!
Check out our collection of products!
Our equipment uses traction & suspension to release tightness and restrictions, balancing the body's systems to leave you feeling renewed, refreshed & open.