Personalized Body Care: A Fascia Conditioning Program for Every Body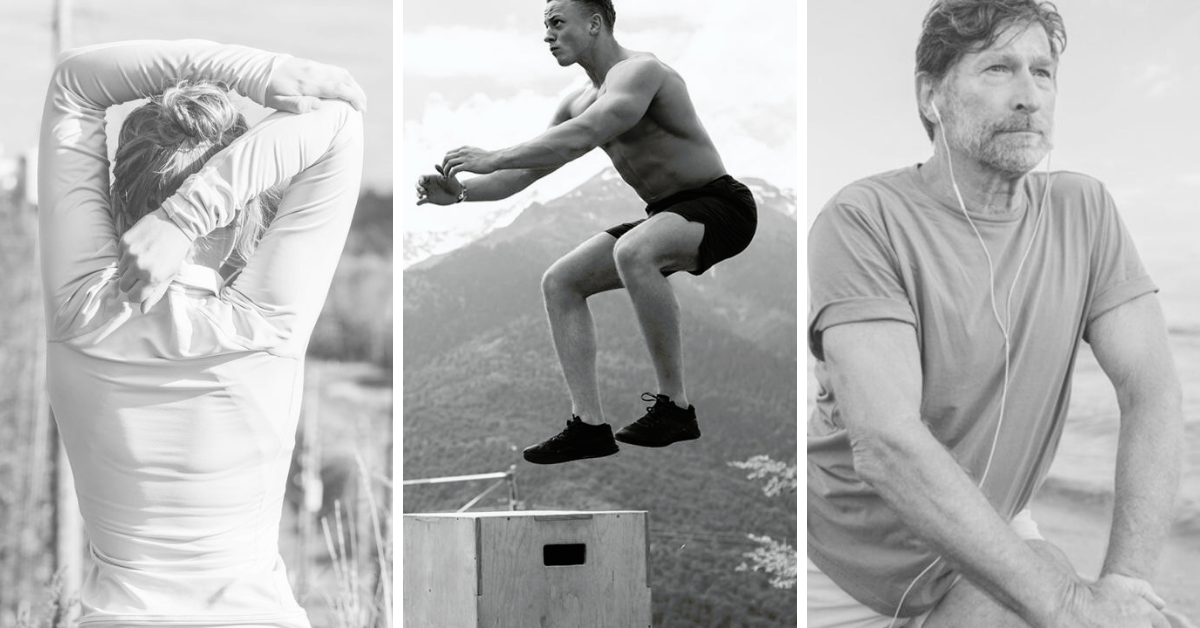 If you take a look at the health, wellness and fitness industries, so many of the programs you see offered are "one size fits all" methods. But every person's body is so different, and whether it's a high-impact activity that's hard on your frame or a weight intensive program that leaves your body in worse condition than before you started – one thing we know at GST Body is that your choice of movement shouldn't just strengthen your body, it should heal and optimize its performance.
Enter Gridflow Somatic Technology (GST).
Wow, that's a fancy name for holistic body care. But in essence, that's all GST is – body care that's designed to condition your fascia. The condition of your fascia is so important for your physical performance and overall health. It's the connective tissue that binds all of your body structures together. We're talking muscle to bone, joint to tendon – literally everything.
That's why we've assembled THREE different programs that use our proprietary techniques and technology to:
Strengthen your body's fascia
Teach you how to heal new or chronic pain
Optimize your body's physical performance
Fortify your body against aging
And the great thing is you can pick and choose the programs you need for your specific body needs.
Are you an athlete with prolonged injuries? Do you suffer from chronic conditions like fibromyalgia? Are you concerned with how your body is holding up against aging? Maybe it's all of these concerns and more!
Let's get into our different wellness programs so you can start designing your own highly customized body care practice.
Movement Medicine Program
Our process for addressing chronic conditions, pains, and injuries.
Our Movement Medicine program is all about healing and rehabilitating bodies that are injured, broken, and suffer from chronic pain. Not only that, it's also a great starting point if you're diving into fascia conditioning for the first time.
The goal with this program is to teach you how to tune into your fascia, identify new body mechanics that promote healing and fluid movement, and demonstrate transformative exercises that give you a stronger, healthier body.
Conscious Conditioning Program
Our practice for aesthetics, athletics, and ultra-performance.
The Conscious Conditioning program is designed for the aesthetic, athletic, and ultra-performance enthusiasts who want to optimize the body's amazing potential through fascia conditioning without compromising their health.
We like to think of Conscious Conditioning as the next evolution in exercise, fitness, and sports conditioning. With fascia-conscious movement and exercises that support your fascia rather than damaging it, you can learn good fluid, dynamic mechanics that strengthen muscle, promote good posture, and optimize performance.
Try Conscious Conditioning! >>
Althea Aging Program
Our solution for degeneration, inflammation, and dehydration.
Our Althea Aging program was built for anybody, of any age, who wants to make the best long-term investment for their body. Even for those of us who wouldn't classify ourselves as "aging" just yet, we're already feeling the damaging effects of modern living.
This program teaches you how to care for fascia as you age, which will promote vitality and graceful aging, as well as fight wear-and-tear and decreased vitality in your body.
Getting Started with your GST Program 
There are three ways you can do each of our programs, with options that let you dip a toe in the water and check out fascia conditioning and run all the way up to unlimited, full-blown access to ALL of our video content.
Body Care Program
 

Movement Medicine

A 14 day curated program designed to get you started with Movement Medicine.

Sign up Now

Conscious Conditioning

A 14 day curated program designed to get you started with Conscious Conditioning.

Sign up Now

Althea Aging

A 14 day curated program designed to get you started with Althea Aging.
Select Access
Movement Medicine

Subscribe to access all of our specialized, rotating Movement Medicine content.

Conscious Conditioning

Subscribe to access all of our specialized, rotating Conscious Conditioning content.

Althea Aging

Subscribe to access all of our specialized, rotating Althea Aging content.
Skin to Soul 
Our Skin-to-Soul Membership is our unique monthly subscription that gives you complete and unlimited access to ALL of GST Body's fascia conditioning videos.
This comprehensive collection covers everything from education to fluid flow motion classes, addressing every body type, fascia type, and condition. This subscription regularly updates with rotating videos and playlists that can be done with and without our curated equipment.
There are two ways you can sign up for Skin to Soul – monthly and annually. PLUS, each subscription type includes a 7-day free trial so you can get a sneak peek at our courses to make sure they're the right fit for you 😉
To learn more about GST Body, or if you have any questions about our specialized body care programs, feel free to get in touch with our team.
Stay healthy and happy, friends!
---